KS Community is also positively putting effort into overseas business.
KS Community is working on supporting high-growth Asia in order to develop a lot of services and business.
KS Community Ho Chi Minh Office
KS Community Ho Chi Minh Office
Floor7,Star Building,33 ter-33bis,Mac Dinh Chi Street,Da Kao Ward,District 1,HCM City
TEL(84-8)-6288-7600
History
2014
October, 2014
Established PMC Community Company in cooperation with VNPT-PMC (a management company of Viet Nam Post and Telecommunications Group) and another company.
2015
April 2015
Business tie-up with Free't Planning Joint Stock Company
Associated company: Vietnam Smart BPO

August 2015
Got approval of establishing KS Community's Ho Chi Minh Representative Office.
(District 1, Ho Chi Minh City)

November 2015
Dinh Cat Packing Material Manufacture & Sale Company (partner company)
2016
February 2016
Approval on investing in Dinh Cat Joint Venture Company

October 2016
Business tie-up with MH-hr Co.,Ltd and Bitchu Giken Cooperative Association
Receiving techical interns
March, 2017
Received foreign technical interns
BPO (Viet Nam/Ha Noi)
Outsourcing: Free't Planning Joint Stock Company (Associated company: Vietnam Smart BPO Ha Noi 2015-4)
Dinh Cat Company
Head office location
280-B1 Luong Dinh Cua Street, An Phu Ward, District 2,
Ho Chi Minh City
TEL.84-3740-7040
Foundation
May 13th, 2015
Business domain
Manufacturing and selling corrugated cardboard, packing material and paper products.
Selling electronic parts, telecommunication business, etc. Selling foods and agricultural products.
Retailing coffee and foodstuffs.
Main customers
NOK、V-EIKO、TAFACO、YAMATO.PROTEC
Number of employees
7
Sales
Monthly sales from February 2016: 404 million VND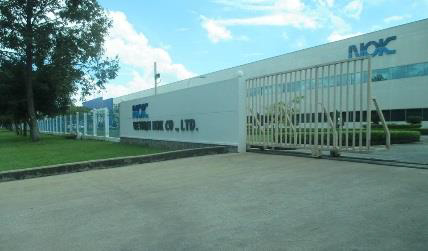 Bien Hoa Industrial Estate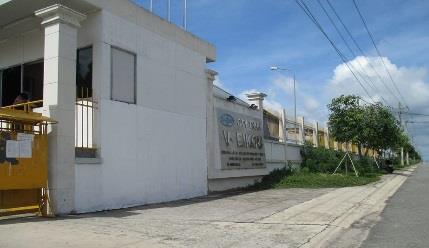 Binh Duong Industrial Estate
Foreign Technical Intern Training Program
We're working on receiving foreign technical interns,
providing technical support and creating a network
of local joint venture companies.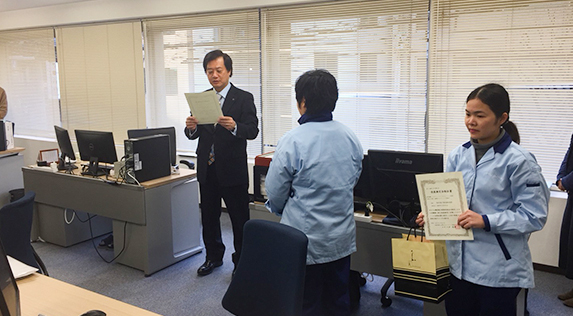 What is Foreign Technical Training Program?
Foreign Technical Training Program is a program that is aimed at transfering Japanese skills, techniques and knowledge to developing countries and contributing to the economy development of those countries by creating human resources.